Little Mermaid News and Events
This entry added: 12 / August / 2002 9:00 PM Pacific Time.
Now this is kinda cool...
Just finished working with a little Paint Shop Pro, Compupic and Gif Construction Set and created a LittleAriel Button!! Here it is (Note that the white background is not part of the button):

This entry added: 06 / August / 2002 7:45 PM Pacific Time.
Here's another GREAT Wallpaper which I just couldn't resist creating...
This one came from a ebay auction for a VERY nice Ariel Cel.. which is actually going on NOW! WOW!! Wish I was rich. Here's a Link to the Auction in case you're interested.. I know you ARE!!


Left click on any thumbnail above, allow the image to finish loading, right-click on it and select "set as wallpaper" (You can then 'regular-click' the image to close it) These are 800 x 600.

This entry added: 1 / August / 2002 5:00 PM Pacific Time.
LittleAriel.com is 1year old TODAY!!
And what a GREAT year it's been! This site's popularity continues to grow and I'm just happy to be a part of it. Nearly 600 visitors daily visit these pages and thanks to you all, I continue to tirelessly update. All I can say is...
have a GREAT Ariel day!!
By the way, I found a bunch of broken links on several gallery pages such as Bath, Clocks and Banks. They're all fixed now. Sorry about that.
This entry added: 31 / July / 2002 9:00 PM Pacific Time.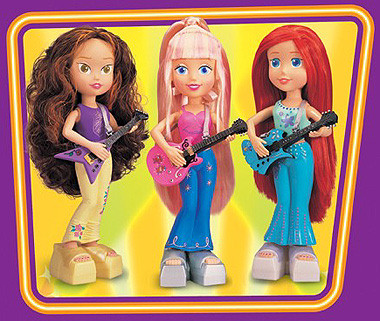 New Ariel Doll!!
Actually, it's a set of three with Ariel, Belle and Cinderella... sort of. They're the Pop Dreamers and there's a great flash presentation awaiting... really worth a look as a nice job was done with it. Click on either of the two links on the Pop Dreamers page which will take you to the Flash show which has a lot more links to explore including Bios, Videos, Jam Sessions, Puzzles, Games and more. Enjoy!! Oh and thanks Terry, for providing the link on the Arielholics Mailing List

This entry added: 28 / July / 2002 12:00 PM Pacific Time.
Keep up to date with all the new Ariel dolls being released
at
Beth's Disney Doll site. Here's a chance for you to get a look at the newest Ariel doll: 2002 UK Ariel Doll & Fashion With Necklace Beautiful!
And then there's the Disney's Flutter Fantasy Ariel... VERY nice!!
Beth's site features images of new dolls and a very comprehensive visual collection of nearly every Disney doll ever made. There is of course, a list for All The Ariel Dolls too! Really worth checking out too so please do


Explore Your Web... and have a GREAT Ariel day!!


Mike





Previous Pages: 19 18 17 16 15 14 13 12 11 10 9 8 7 6 5 4 3 2 1